Greene Tattershall Family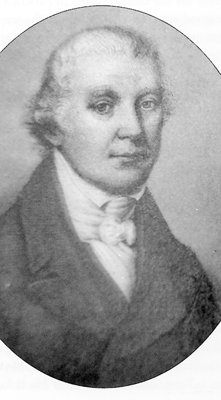 John "The Surgeon" Greene, son of Richard Greene and Mary Hooker, was born on February 9, 1597 in Bowridge Hall, Gillingham Parish, Dorset, England and died January 7, 1659 in Providence, Providence County, Rhode Island. He married Joanne Tattershall on November 4, 1619 in Salisbury, Wiltshire, England.
For further detailed information follow the below links to references available on the internet:
The Greenes of Rhode Island from the open library:
The Greenes of Rhode Island, with historical records of English ancestry, 1534-1902
A series of articles by Don D'Amato in the Cranston R.I. Herald on John "The Surgeon" Green:
John Greene, The Adam of Shawomet
John Greene, Mr. Greene A Peacemaker
John Greene, Shawomet becomes Warwick
Other Events in the life of John Greene (Also see biography, will and proposed settlement of will dispute)
Occupation: Surgeon, Farmer.
Residences and life: He was born on his father's estate in Gillingham. He lived in Salisbury, Wiltshire, England and practiced his profession until emigrating to Boston, Masschusetts in 1635 with his wife and children. (See James passenger list). He bought a house in Salem but sold soon after Roger William's flight from Salem in 1636. He moved in 1636 to Providence, Rhode Island and secured a lot on the main street. He was one of the original Shawomet purchasers and moved to his land in Warwick (Shawomet) in early 1643. Johne Greene held responsible positions under the charter and was magistrate, assistant member of the town council, representative in the assembly, and commissioner from 1654 to 1657. He was made a freeman of Warwick in 1655.
Other spouses: Alice Daniels of Providence in 1642-1643. Her death was caused by the persecution of the Shawomet (Warwick) settlers in October 1843. The wives and children fled from the militia and lived with Indians. Phillippa "Phillis" Arnold of London on October 20, 1645 in London, County Middlesex.
Religion: Baptist. He of 11 men baptized by Roger Williams and one of the 12 original members of the first Baptist church in North America in Providence, Rhode Island.
Burial: Shawomet Baptist Church, Warwick, Rhode Island (see headstone)
Joanne Tattershall, daughter of Richard Tattershall and Margaret Fox, was born in 1598 in Gillingham Parish, Dorset, England and died in about in Conanicut, Kingston, Rhode Island.
Children of John Greene and Joanne Tattershall (seven children reported to be recorded in Parish Register of St. Thomas' Church in Salisbuy, England)
John Greene was baptized August 15, 1620. He married Anne Almy.
Peter Greene was baptized March 10, 1621-22. He married Mary Gorton
Richard Greene was baptized March 25, 1624. He died young, probably in England.
James Greene was born in 1626 in Salisbury, Wiltshire, England and died April 27, 1698 in Potowomut, Rhode Island. He married Elizabeth Anthony on August 3, 1665 in Warwick, Kent, Rhode Island.
Thomas Greene was baptized June 4, 1628. He married Elizabeth Barton.
Joan Greene was baptized October 3, 1630. She married John Hade.
Mary Greene was baptized May 19, 1633. She married James Sweet.