Greene Hinton Family
Edwin Arnold Greene, son of Albert Arnold Greene and Susan Ann Watson, was born April 29, 1855 in Providence, Rhode Island and died May, 24 1932 in Norton County, Kansas.
He married Lucy Margaret Hinton on May 2, 1880 in Circleville, Jackson County, Kansas. See license. They divorced in April 1897.
Other events in the life of Edwin Arnold Greene (see obituaries)
Other spouses: Etta Emma Palmer Davis
Occupations : Farmer for most of his adult life. Opened shoe repair businesses in Logan 1926 (See article) and owned a shoe repair business in Norton, Kansas at the time of his death.
Residences: Edwin Greene lived on a farm with his family in Rhode Island until age 11 when the family moved to farm in Nodaway County, Missouri. Two years later, they sold this farm and moved to Jackson County, Kansas where Albert Greene purchased land and farmed. He farmed in Jackson County, Kansas till about 1886. He moved to Phillips County, Kansas following the break-up of his marriage and lived in Phillips County till late in life when he moved to Norton, Norton County, Kansas (circa 1930).
Land: Edwin purchased 10 acres of land in Jefferson County, Kansas in January of 1880, shortly before his marriage to Lucy Hinton. See annotated county map.
Burial : Pleasant View Cemetery, Logan, Phillips County, Kansas.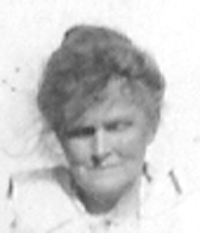 Lucy Margaret Hinton, daughter of Zacharias Hinton and Elizabeth Frances Cayton, was born February 19, 1862 in Missouri. She died after 1927.
Other events in the life of Lucy Margaret Hinton
Other Spouses: John Ensley Butler
Residences and Early Years: Her father died of measles while serving in the civil war in 1864. In March 1865, she was orphaned when her mother died after giving birth to her sister, Anna Rowena Hinton. She was raised by Eli (her father's brother) and Margaret Hinton with their family in Circleville, Jackson County, Kansas. In 1877, the Eli Hinton family to Logan, Phillips County, Kansas. Based upon her marriage in Circleville three years later, it is most likely that Lucy remained in Jackson country after their departure. She lived in Circleville throughout her marriage with Edwin Greene. After her divorce and remarriage, they moved to Reilly, Nemaha County, Kansas and remained their through 1910. Between 1910 and 1920, she moved to Centralia, Nemaha County.
Children of Edwin Greene and Lucy Hinton
Eva Myrtle Greene was born in 1881 in Kansas. She married Daniel S Palmer.
Amos Noel Greene was born September 8, 1886 in Kansas and died on August 6, 1941 in Phillipsburg, Phillips County, Kansas.
Walter Clarence Greene was born December 22, 1891 in Missouri. He married Iva G Barker.
Enos Edgar Greene was born about 1892.
Ross Anthony Greene was born April 24, 1893 in Garrison, Kansas and died on February 27, 1958 in Norton, Norton County, Kansas.